THE OTHERS:
Name the Characters
All of the characters in the book have names but there are some that I'd like you to name - after yourself or after a family member or friend or an arch-rival. Your choice.
There are four characters (two men and two women) who need full names, one male that needs a last name and three that only need first names (two men and one woman) and I'd really like you to suggest the names.
All you need to do is send me an email (at shaleyATevrcanada.com or docATevrcanada.com, changing the AT to @). In the subject line, write "Name the Characters" or something like that and in the body of the email, be sure to include your email, your full name and the suggested name. Near the middle of September, we will look at all the suggestions and chose the names. Yes, you may suggest as many names as you like.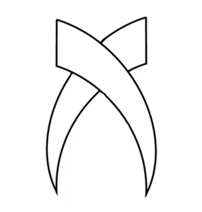 If your suggestion is chosen, you will receive an advance copy of the novel and a personal note from the author (me) as well as your name in the acknowledgements page in the book and even if you do not win, you will still get an advanced copy of the novel and my sincerest thanks. So get plotting and sending in those suggestions. The contest starts now!
---
Read More About the Novel
"The Others" is my third novel and it involves a group of people determined to create havoc around the world by killing as many people as possible as quickly as possible. For them, world-wide terrorism is just the beginning. To read more about the novel, click the "the novel' button on the side of this page.
---
Help Defray Costs

I am already hard at work writing the next novel (Working Title: "The Duet") and it too will be made available free of charge on the web. I do not intend to make any money from my novels since I write because I like to write. However, writing can be an expensive undertaking as paper, ink, and all that stuff costs. For example, writing "The Others" used about $2000.00 worth of supplies. If you'd like to help, hit the "donate" button. Every litttle bit will be appreciated.